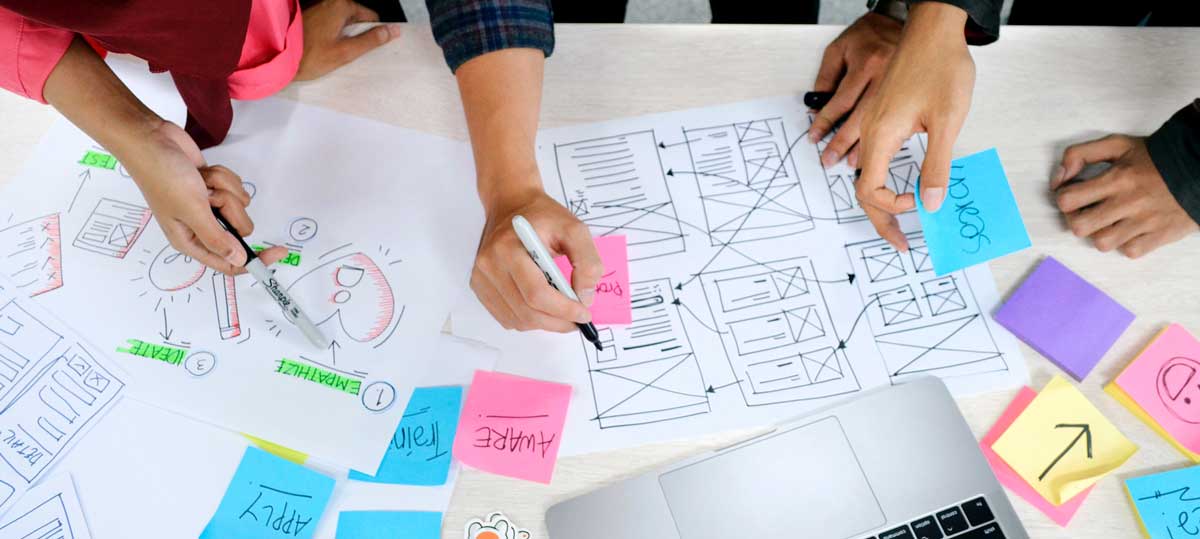 Benefits of Webflow Website Design
Webflow website design makes it easy to develop and design a website with increased user experience and functionality for the end-consumers. Keep your website running smoothly with scalable solutions from Webflow.
The Webflow platform has transformed the approach to building websites with improved UI/UX experience. Webflow website design allows you to develop websites with enhanced user experience design for your customers.
Webflow website development platform does not require coding, making it a popular website design choice among designers and businesses looking to launch a website quickly.
Let's look at the advantages of using Webflow website design service.
Simple to Design
Website development becomes a super easy process with Webflow. The platform is simple to use, and even a novice developer with minimal code knowledge can design a website. You do not have to experience the complexities involved with the development of a website and it is possible to complete the development at a faster pace than other platforms.
Faster Development
If you are looking for faster development of a website, then the Webflow platform is the best option. Webflow allows prototyping and development simultaneously, making the website development process quicker and easier. These features allow the job to be done faster according to the specific design requirements.
Create Interactive Websites
Webflow comprises interactive and animation tools that allow you to design interactive user experiences. Add UI/UX features to your website with animation tools to make your website highly engaging for end-users. Create a professional and appealing website with responsive features easily with Webflow.
Add Animation Ideas
Bring all your engaging animation ideas to life on your website with Webflow. You need not use photoshop, coding or Gifs to bring in appealing animations anymore. Give your website an interactive makeover while working on the web design.
Modern Layout Options
Webflow allows you to experiment with different layout options and shows the changes instantly. Using flexbox and CSS grid tools in Webflow, you can update the layout without delays. Layout change is possible without writing any codes in the backend.
Host your website
Webflow platform allows you to publish and host your website. You can build a fully functional website instantly and be published live. Webflow makes website building and functionality within a quick time.
Make Instant Changes
Webflow editor makes it easy to edit and update the changes in your website instantly. Instant change means the changes and editing can be made as and when required without leaving the page.
Design Landing Pages Instantly
Webflow allows you to create a landing page collection to create landing pages easily. It does not require much technical design or development knowledge to develop the pages. By creating Team Templates, you can save a lot of time by developing pages quickly.
Automatic Site Backup
Webflow has an automatic backup option that creates a backup version of the site on every 20th autosave. Restoring a backup is also very easy and only takes a click.
Smooth Website Design & Development
With Webflow, the gap between Website design & Development is bridged. The visual idea can be recreated in the fully developed website with Webflow. Create a live site that aligns with the design concept that has been approved.
Specialists not Required
Webflow does not require professional coding experts to take care of the website development. You can deliver an amazing website with different functional elements.
Customized Websites
You can create completely customized websites with unique brand identities without the use of any templates. Webflow allows you to create unique websites allowing you to control the design and structure of the website.
If you are looking to upgrade your website or develop a new website, the Webflow website design platform is one of the best options for you. Get in touch with our expert website design team to develop a custom Webflow Website for your business!